Lots of Freeperiod schools use trolleys to store their laptops and tablets. Here are three of the best solutions for storing and charging your laptops and tablets.
LocknCharge is a company dedicated to the design, manufacture and distribution of the highest quality and most functional security, charging and transport solutions for storing Laptop, Tablet, Chromebook, iPad and other mobile devices.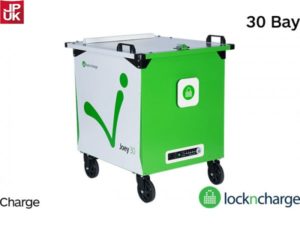 LapCabby has been developing innovative products that our customers love for the last 20 years.
We make portable storage trolleys and charging solutions for laptops, tablets, e-readers, Chromebooks and netbooks.
It's the smart way to keep your tech safe, charged, and in one secure place.
We've included some really ingenious features to ensure our products do everything you need them to – and a little more besides.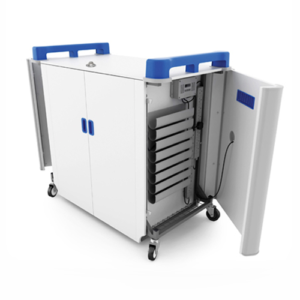 LapSafe® Products is the industry's leading expert in managing mobile computing and powering smart technologies. We specialise in providing safe power management solutions that allow charging, syncing and data transfer for laptops, iPads, tablets and other such devices in volume.